THE SPORTS PROGRAM
The Emilio Sánchez Academy uses its own training method that is universally effective.
This successful system has been used by ES Academy alumni and ATP tennis professionals such as Andy Murray (ATP #1, Wimbledon and London Olympic Olympic Champion), Grigor Dimitrov, Juan Monaco and Monaco, and WTA players such as Svetlana Kuznetsova (U.S. Open and Roland Garros Open and Roland Garros champion), Daniela Hantuchova, Tamira Paszek and many more.
Repton School
Repton is a world class school and enjoys a well-earned reputation for academic excellence. Our school has strong traditions, and students achieve the highest academic standards, but this is only one aspect of our school. We encourage students to approach the world with curiosity and creativity, to express their views and feelings, and to develop a real love for learning. At Repton we are truly committed to ensuring each and every child receives a personalised educational journey that affords them the opportunity to fulfil all their ambitions and passions, as well as allowing them to excel academically. Our holistic approach towards developing the whole child has led to Repton's success. We recruit the highest calibre of staff who understand that a student's wellbeing, happiness and sense of purpose is at the core of their success. As such, we instil in our pupils the motivation, confidence, attitude and skills they need to thrive. Life at Repton is rich, busy and varied. Visits, trips, speakers, and special events are seamlessly built into our curriculum. Your child will have endless opportunities to develop their interests in a wide range of areas including Music, Drama, Innovation, Languages, Sport and Art. Repton is a remarkable school which does not just offer an education, it offers a complete school experience.
ES Academy
360 Tennis System
The ES Academy Training System© is unique in the world. Designed by Emilio Sánchez Vicario, it is based on four core pillars: technical, tactical, physical and mental.
Each of these four pillars is developed intensively, and each is tailored to the player's stage, which depends on age, physical condition and tennis level. The stages are reflected in the ES Academy Development Pyramid©, and range from the initiation stage to the elite stage.
In the area of sports science, the program includes all services on site that the player may need, such as physical training, nutrition, sports psychology, and physiotherapy.
What will you
learn

?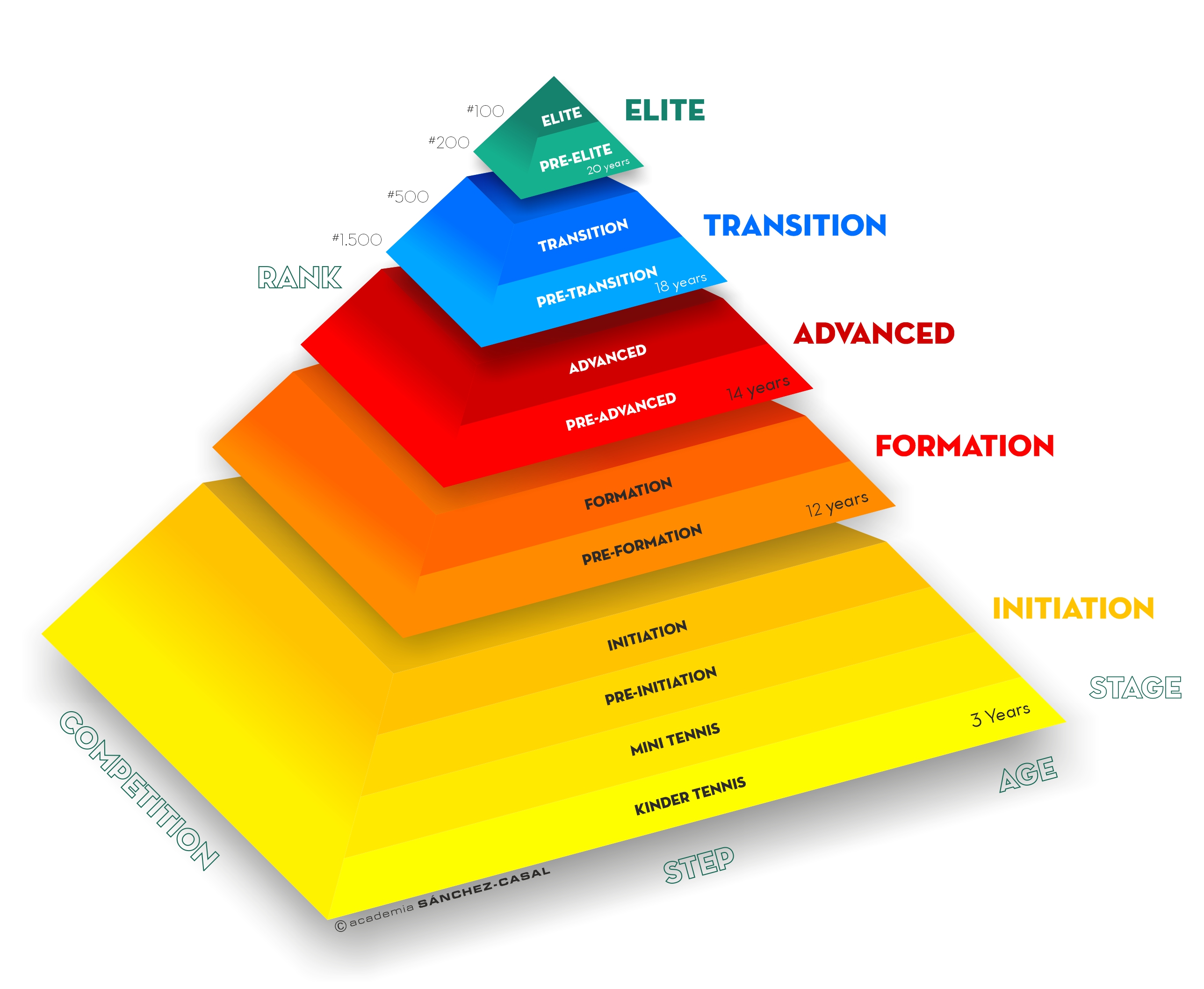 The developmental pyramid

of the Emilio Sánchez Academy Players

Based on the ES Academy Training System© used in our Academies, Emilio Sánchez Vicario has created a pyramid to describe the evolution of players as they progress for their athletic development, by age and level of play.

Each stage of this evolution has its own general and specific objectives for each pillar of training (technical, tactical, physical and mental).

Click on the links below for further information about each stage of the pyramid.

Initiation 8-9 years old

Pre-formation 10-11 years old