A HOME AWAY FROM HOME
In The Safest Country in The World
Repton offers full, weekly or flexible boarding accommodation to girls and boys aged 11 to 18 within a stimulating, nurturing and happy environment.
We enable pupils to develop into self-confident, active and successful young adults with a key emphasis on valuable life skills such as discipline and independence.
Pupils thrive in our community which fosters close relationships that last a lifetime and transcends geographical and cultural differences.
Our serene setting in the heart of Dubai allows our pupils access to one of the world's safest and most exciting cities. As a "gateway to the world", Dubai is less than an 8 hour flight from the majority of Europe, Asia and Africa, making it easily accessible.
With fantastic healthcare provisions, a wide range of leisure activities and its low crime rate, Dubai offers parents reassurance, whilst providing students the opportunity to explore the city and enjoy everything Dubai has to offer.
ACADEMICS
To ensure all our pupils thrive academically, boarders have dedicated prep time which is supervised by our academic team. This enables pupils to have access to specialist teachers who provide additional support and guidance for homework or examination preparation.
At Repton, we recognise that for some of our pupils, English is a second language. In such cases, the school will give pupils every opportunity to reach the level of language required for success, not just at examination level, but also for conversing socially with peers and adults in increasingly demanding contexts.
By encouraging our students to take ownership of their studies, they are prepared for further education at the University of their choice
ECAS & WEEKEND ACTIVITIES
The school has a wide-ranging after-school activity programme during the week and boarders actively participate in this to broaden their horizons, develop new skills and discover hidden talents.
Full boarders will enjoy exciting weekends making the most of what Dubai has to offer including golf, sailing, horse riding, go-karting and paintball in the cooler months and theme parks, theatres, cinemas and sporting activities during the summer period.
OUR BOARDERS COME FROM ALL OVER THE WORLD
FACILITIES
Our beautiful boy's and girl's boarding houses are nestled in the heart of our vast campus. Whilst our younger boarders enjoy living in dormitories where they learn to live alongside and share with others, our older pupils occupy single rooms allowing for privacy and personal study time.
There is high speed internet access throughout both boarding houses, as well as communal lounges, study rooms and kitchens which allow everyone to come together in an informal setting to relax and unwind.
Boarders also have access to Repton's world class facilities during their weekends and leisure time, including sports facilities, gymnasium and swimming pools.
CARE AND SUPPORT
Both houses have a boarding Housemistress, along with a network of support staff, available at all times to care for the pupils' academic success, welfare and practical needs.
With an on-site medical centre, our qualified medical staff are available at all times to provide medical cover to boarders who are unwell. In addition, a school counsellor ensures the pupils' emotional wellbeing is cared for.
Boarders benefit from a nutritious and well-balanced diet, which is prepared on-site by experienced chefs. Menus are carefully selected to ensure pupils have a wide range of foods to choose from, readily available refreshments and snacks as well as brunches on Fridays.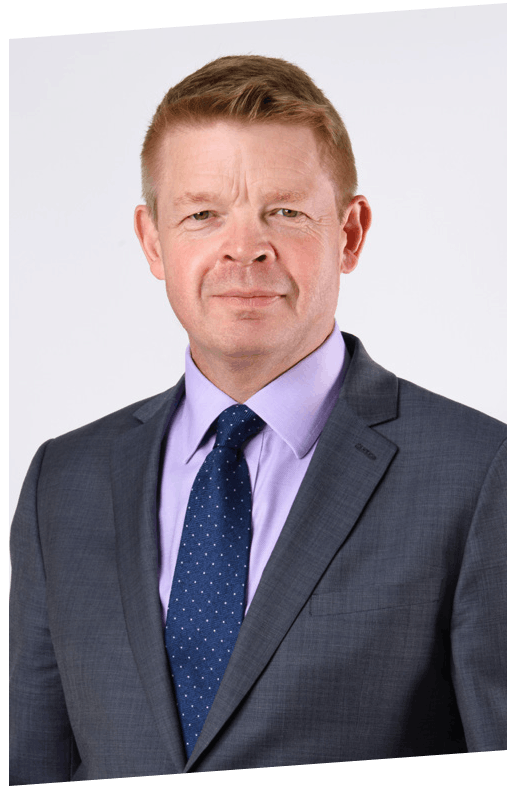 HEADMASTER'S WELCOME
Repton is a prominent international school in the heart of Dubai. One of the few genuinely international schools in the Gulf Region, Repton combines the reputation and academic rigour of the UK curriculum.
Repton's philosophy of developing the whole child, through academic, creative and sporting arenas are further enhanced with the stunning campus in Nad Al Sheba. Repton pupils from ages 3-18 benefit from facilities, classroom resources and a sporting experience that is the envy of their peers.
A Repton education enables our students to leave school with a series of core traditional British values and character traits that will enable them to thrive as adults; courageous and curious, well mannered and responsible and determined to make a positive difference to those around them.
At Repton, we all aim for,'The rigorous pursuit of excellence, inside and outside the classroom, combined with a passionate concern for the wellbeing of each individual.'
OUR VALUES
Alongside the pursuit of academic excellence, Repton Dubai is proud of the outstanding pastoral care provided for all students and proud too of the traditions and core values that underpin all that goes on at the school. Combining the culture, energy and dynamism of the UAE, with the rich heritage and traditions derived from our close partnership with Repton School in the UK, standards and traditions that have stood the test of time, we are determined to remain a world class school and a beacon of excellence where people matter, and the whole Repton community, pupils, staff and parents, work together to develop young people who are confident yet compassionate, courageous and curious.
Repton Dubai aims to develop open-minded, knowledgeable and nurturing young people who help to create a more peaceful world through international&mindedness and respect.
REPTON IDENTITY AND HERITAGE
Repton School in Derbyshire, UK was founded in 1557, the year before Queen Elizabeth I came to the throne. The founder of the school, Sir John Port was a Member of Parliament and knighted by King Edward VI. John Port was an enlightened and generous benefactor who provided for the formation of Repton School, by a considerate legacy. Little did he know that his generosity would provide a world class education for generations of pupils, and lead to the formation of a 'family' of international schools, including Repton Dubai founded in 2007. The Chairman and founder of Repton Dubai, Mr Khaled Al Mheiri, wanted to found a world class school in his home country, UAE, based on the Repton UK model, and he is following in the proud footsteps of Sir John Port.
Repton Dubai cherishes its close links to Repton UK and has embraced many of the same values and identity. These include the Repton Arch giving the school the same distinctive entrance, and the adoption of the House system throughout the school, with pupils and staff passionately supporting membership of their particular house community. The inter-house rivalry and competition is one of the most marked and special aspects of Repton Dubai.
Rising out of the sands of Nad Al Sheba, the turrets and towers of the stunning campus remind the visitor of JK Rowling's Hogwarts, where, like Harry Potter, each pupil is fiercely proud of belonging to their House.
Finally, and almost uniquely in the Gulf, Repton Dubai builds on the tradition and heritage of Repton UK with two boarding houses, one for the boys and one for the girls, at the heart of the school. This boarding community, provides pastoral care and ' a home from home' that is unrivaled in the GCC.