THE SPORTS PROGRAM
The Emilio Sánchez Academy uses its own training method that is universally effective.
This successful system has been used by ES Academy alumni and ATP tennis professionals such as Andy Murray (ATP #1, Wimbledon and London Olympic Olympic Champion), Grigor Dimitrov, Juan Monaco and Monaco, and WTA players such as Svetlana Kuznetsova (U.S. Open and Roland Garros Open and Roland Garros champion), Daniela Hantuchova, Tamira Paszek and many more.
ES Academy
360 Tennis System
The ES Academy Training System© is unique in the world. Designed by Emilio Sánchez Vicario, it is based on four core pillars: technical, tactical, physical and mental.
Each of these four pillars is developed intensively, and each is tailored to the player's stage, which depends on age, physical condition and tennis level. The stages are reflected in the ES Academy Development Pyramid©, and range from the initiation stage to the elite stage.
In the area of sports science, the program includes all services on site that the player may need, such as physical training, nutrition, sports psychology, and physiotherapy.
What will you
learn

?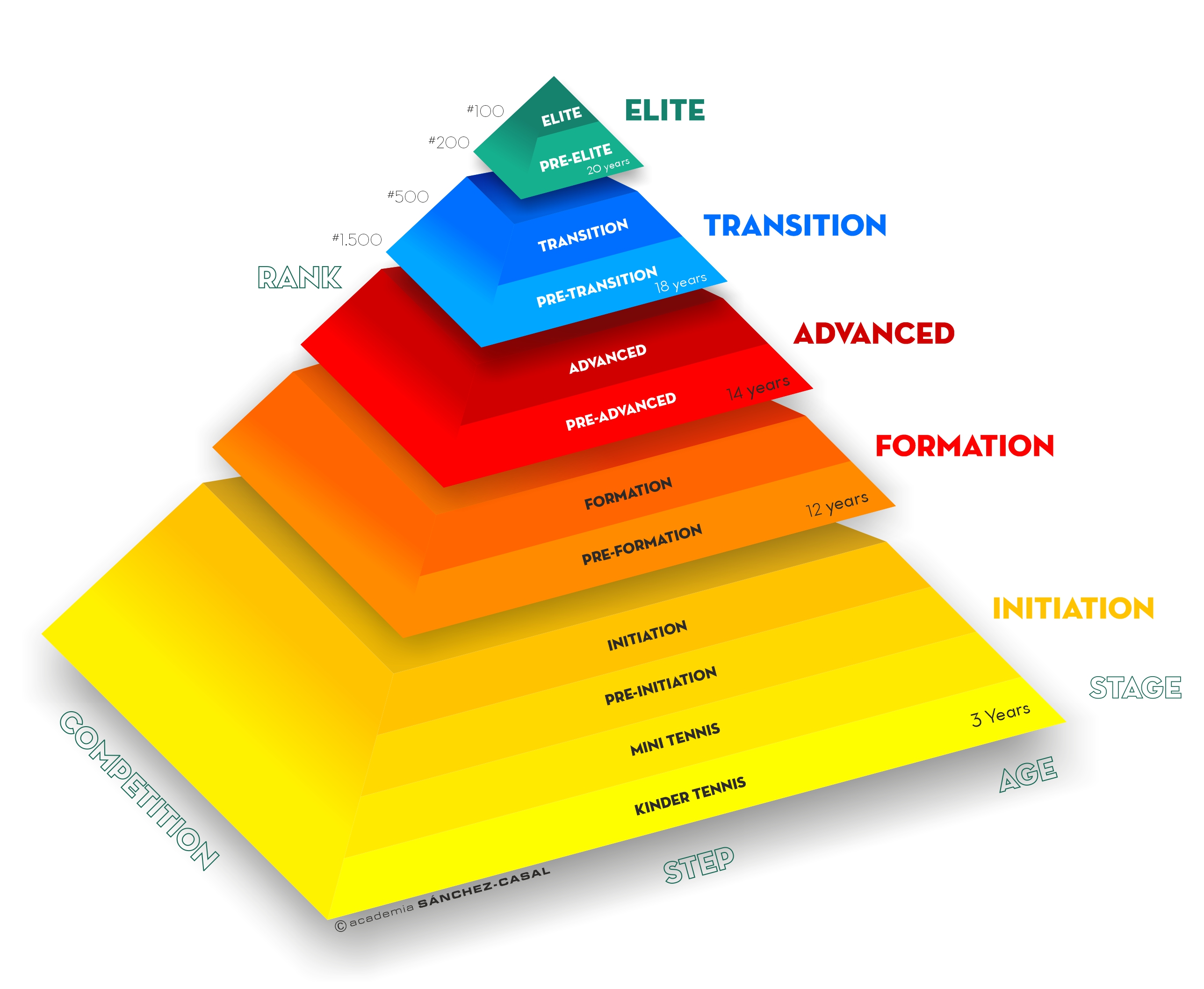 The developmental pyramid

of the Emilio Sánchez Academy Players

Based on the ES Academy Training System© used in our Academies, Emilio Sánchez Vicario has created a pyramid to describe the evolution of players as they progress for their athletic development, by age and level of play.

Each stage of this evolution has its own general and specific objectives for each pillar of training (technical, tactical, physical and mental).

Click on the links below for further information about each stage of the pyramid.

Initiation 8-9 years old

Pre-formation 10-11 years old