Language

program
Students can choose their preferred foreign language: Spanish or English. These classes are offered by native teachers at ES American School, a private American school located on campus, and which is fully accredited by official bodies both the US and Spain.
Elementary to advanced levels of classes are offered.
Class groups organized by level and age.
Specific preparation for TOEFL is offered.
Boarding

or non boarding
The Academy offers on-campus accommodation. All residences are surveilled to ensure the safety of the students and players.
Students can also live off campus or live half-board at the Academy.
Tournaments and travelling

team
A personalized program is created to include local, regional, national and international tournaments throughout the year.
Assistance from our coaches of the Travelling Team is offered during all these tournaments.
What will you
learn

?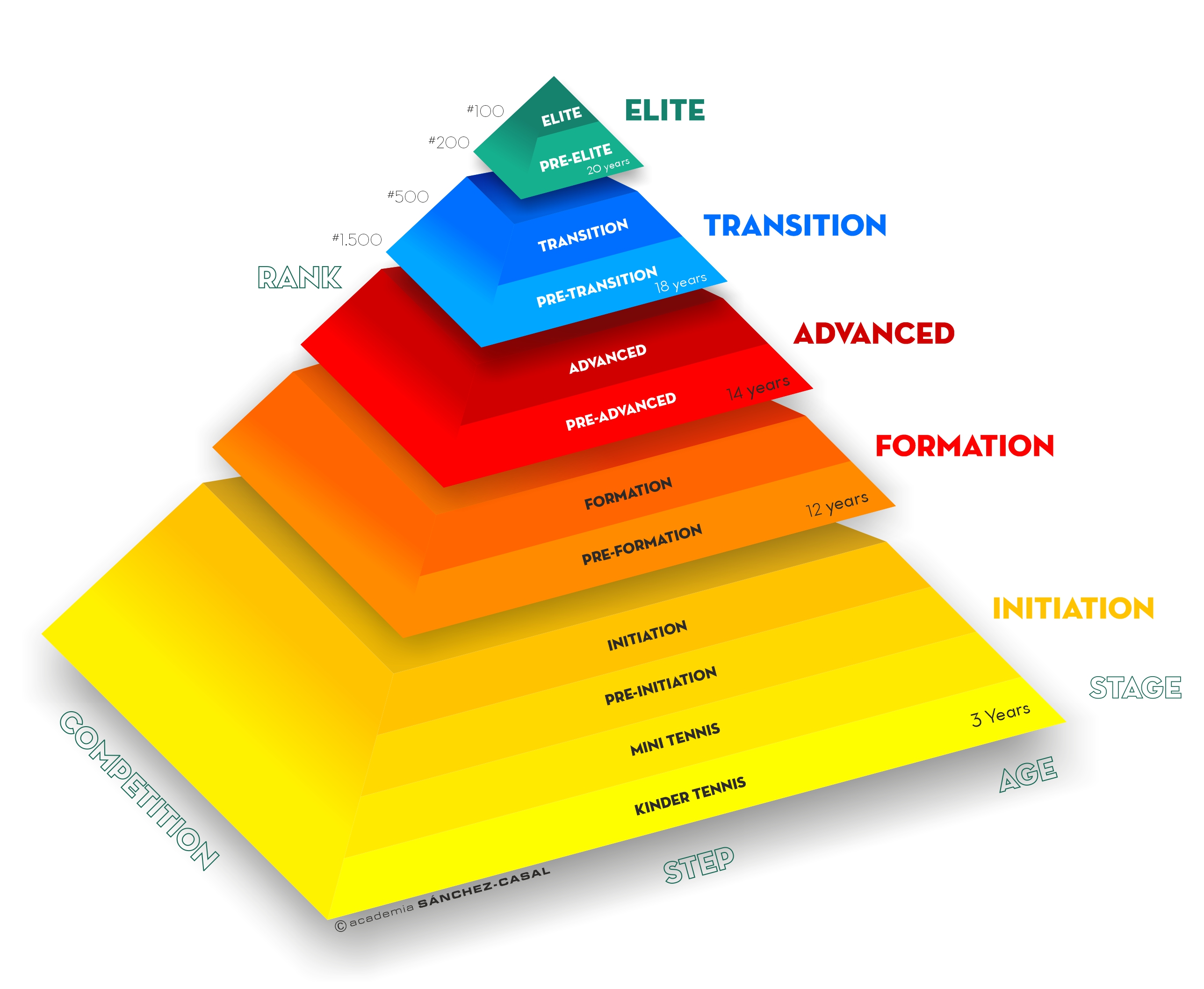 The developmental pyramid

of the Emilio Sánchez Academy Players

Based on the ES Academy Training System© used in our Academies, Emilio Sánchez Vicario has created a pyramid to describe the evolution of players as they progress in their athletic development, by age and level of play.

Each stage of this evolution has its own general and specific objectives for each pillar of training (technical, tactical, physical and mental).

Click on the links below for further information about each stage of the pyramid.

Advanced 16-17 years old

Pre-transition 18-19 years old

Transition 20-21 years old