More advantages

of the program
ES Academy offers a safe, secure, and peaceful environment. The Academy is located within a gated facility; its training facilities, School and Accommodation are located on campus.
A team of supervisors oversees all ES Academy students-athletes
Players above 9 years old can live on-campus. The on-site Academy accommodations are adapted to the needs of each player. There are multiple 3-4-bedroom apartments, each with its own supervisor. Three to four players are distributed per room
Physiotherapy services are provided upon request
All students are required to provide a copy of a valid health insurance upon registration. The Academy also offers daily, weekly and annual health insurance through United Health Care
Private Tennis, Mental and Physical lessons are provided upon request.
Airport transfers and Unaccompanied Minor services are offered. For pricing information please contact Admissions.
Other features and services: laundry, student and tournament bank, and on-site pro-shop.
The opportunity to train on court with Emilio Sanchez Vicario.
Weekly
Tournaments
Players have the opportunity to play sanctioned USTA Florida tournaments held on the ES Academy Campus or at another Naples facility.
Additionally, ES Academy has competitive groups that travel to ITF tournaments in the Caribbean and Europe as well as to USTA National Tournaments, all with ES Academy travelling coaches.
The best
Summer Leisure Activities
Evening activities and weekend excursions: Discover the local environment, beaches and the beautiful city of Naples and enjoy our weekly Pool Party.
One of the favorite field trips is a guided tour of the Everglades National Park. Other activities include trips to a local water park and shopping.
#20YearsES Academy
The ES Academy
360 Performance System

©
The ES Academy 360 Performance System © is unique in the world. Designed by Emilio Sánchez Vicario, it is based on four core pillars: technical, tactical, physical and mental.
Every pillar is developed intensively, and is tailored to the player's level, which depends on age, physical condition and tennis ability. The stages are reflected in the ES Academy Pyramid, and range from initiation to elite.
The ES Academy 360 Performance System© includes the ES Academy Athlete Mind System: an on-court and off-court mental coaching system with sports psychologists and tennis coaches working together
Language

program
Language classes in English and Spanish are offered every afternoon for 1 hour and thirty minutes a day from Monday-Thursday. Classes are led by native teachers at our on-site school, ES American School.
Groups are split by language level from elementary to advanced.
Class size is limited to nine students each.
Push

program

Players can boost their tennis level even further with the Push Program.

The Push program includes:
Private tennis training: replace 5 hours of group tennis lessons for 5 hours of private lessons. This allows student-athletes to work intensively on the technical and tactical sides of the game.
What will you
learn

?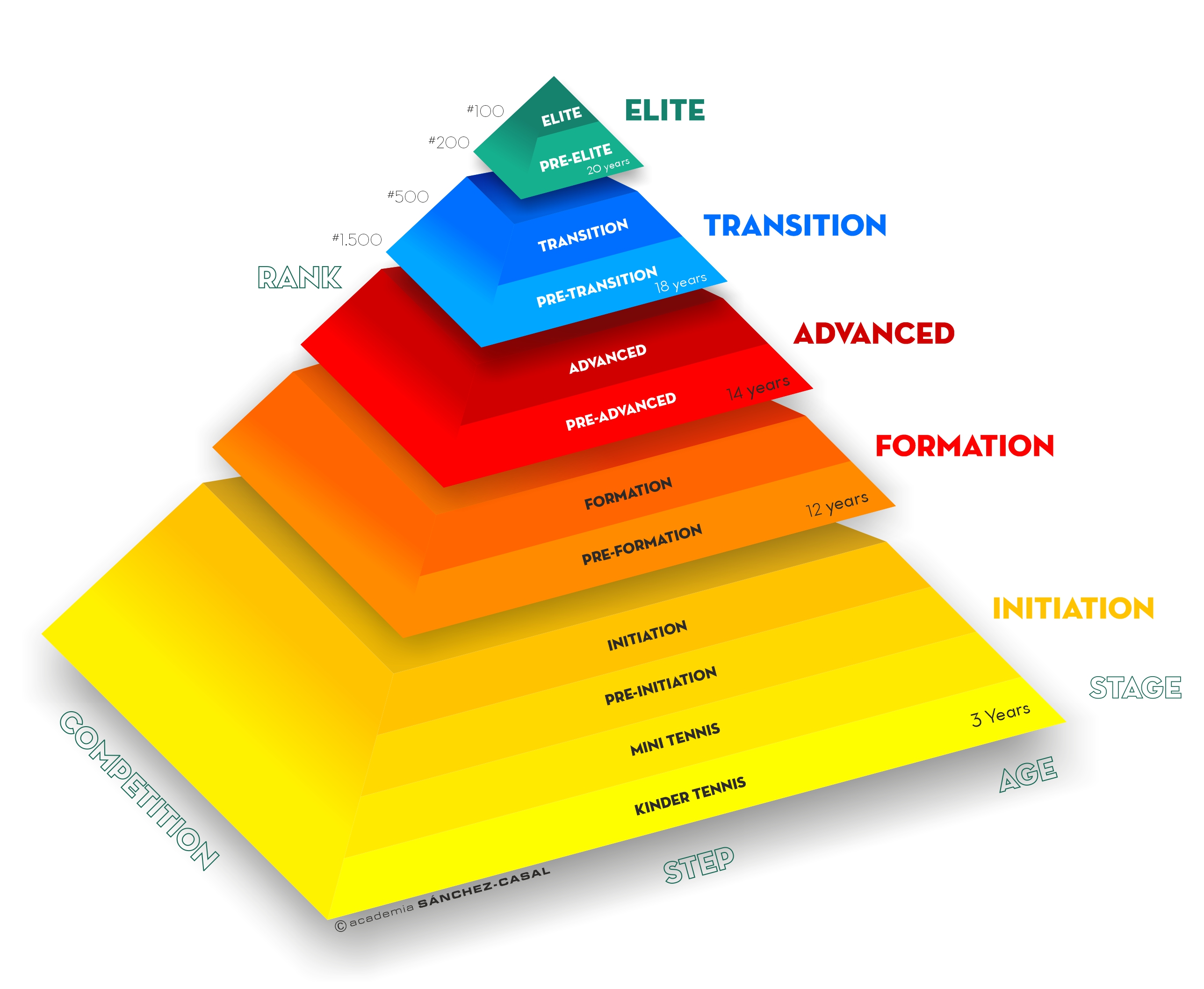 Prices
NON-BOARDING
BOARDING
Summer Intensive
$1,600
$1,800
Summer Intensive PUSH
$2,000
$2,200

Price per week. Consult for other options. Fees are not included in the price.
Prices
| | NON-BOARDING |
| --- | --- |
| Summer Half Day | $1,400 |
| Summer Half Day PUSH | $1,800 |
| | Price per week. Consult for other options. Fees are not included in the price. |